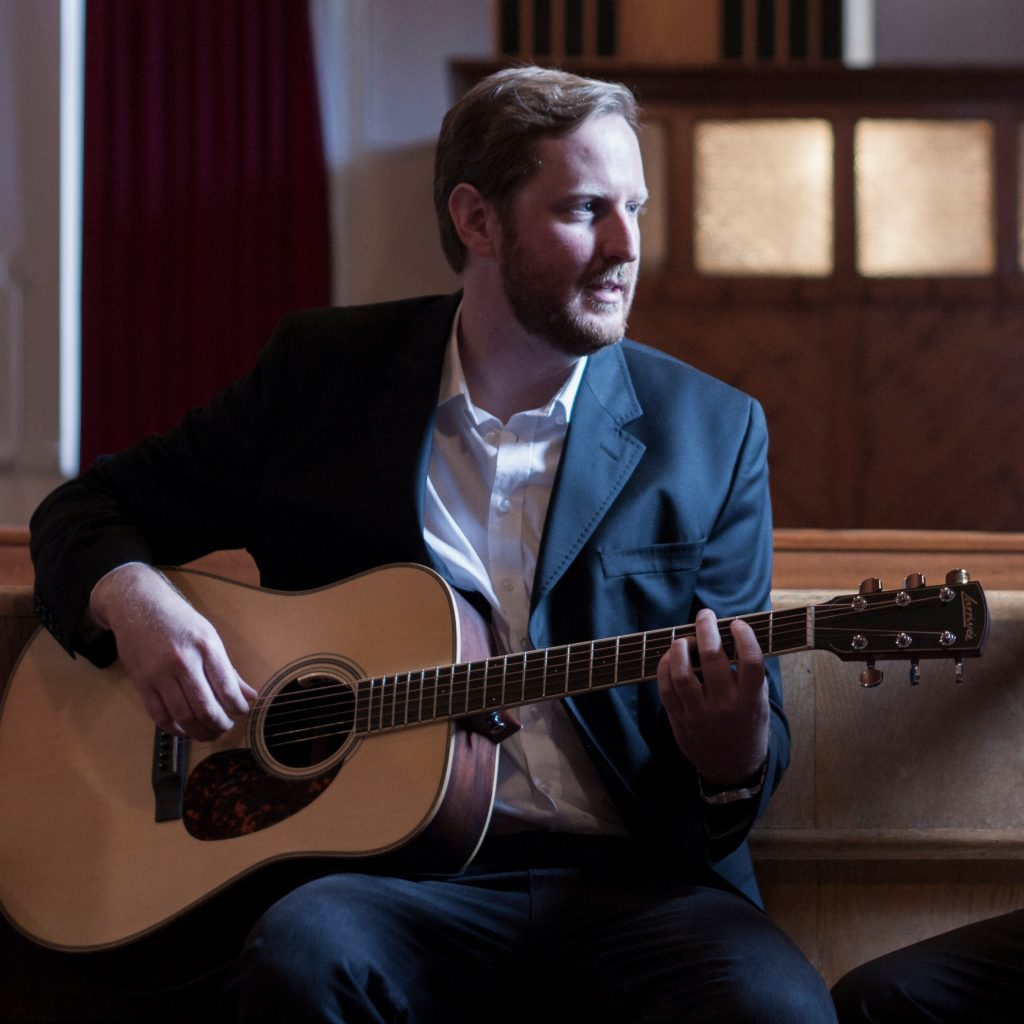 South African singer-songwriter Tim Smal began his musical journey at the age of 9 by learning guitar and piano in primary school in Cape Town. He went on to study music at high school with guitar as his main instrument, completing many ABRSM (Associated Board of the Royal School of Music) exams.

Tim continued his journey into the music industry after high school by studying Audio Engineering at Cape Audio College. He then worked as a show host at UCT Radio and an audio engineer at Waterfront Studios for a number of years.

Tim also started his own band called Serving Suggestion (as the principle songwriter and guitarist/vocalist) and released four records with them. The band toured extensively throughout South Africa and even embarked on a tour of the US.
In 2005 Tim had the opportunity to work at French Woods Festival Of The Performing Arts in New York, where he discovered his passion for teaching music. On his return to Cape Town he began teaching guitar at schools such as Grove Primary School and Forres Preparatory School. In 2008, Tim joined Reddam House Constantia and taught guitar there for 8 years.

He continued to further his studies by taking examinations through Trinity College of London in a variety of instruments including guitar, drums, bass and vocals. He also completed a Higher Certificate in Counselling and Communication Skills at The South African College of Applied Psychology and worked part-time as a show host on Assembly Radio, where he interviewed musicians from all over the world.
Tim has always enjoyed performing covers in restaurants, bars and clubs, and began to play shows as a solo performer around 2008, often performing with guests in a duo or trio capacity. In 2013, he released his first solo record Morning Light and his first live record Live at The Waiting Room. In 2015, Tim performed in a duo on the Pacific Dawn, a cruise ship owned by P&O Cruises Australia which visited mainland Australia, Papua New Guinea, New Caledonia and Vanuatu.
Tim has played guitar on a number of other artist's records, including Idols winner Jody Williams' 2008 record 'Just Gonna Be Me' which reached #1 on the South African Albums Chart, and spawned three consecutive number one singles on the South African Airplay Chart. He has also contributed a number of cover songs to YouTube, including '1979' by Smashing Pumpkins, which was featured on the band's official YouTube page.
Tim is passionate about everything music-related, especially in the areas of live performance, radio broadcasting, publicity and education. He has 15+ years of experience as a working musician, performing guitars and vocals in numerous projects including original bands, solo projects and cover bands, as well as doing various session work and songwriting.